NEWS
ICU Flying Disc Club ICU WINDS Advances to the Finals of the All Japan University Ultimate Championships for the third year in a row
Update: September 11, 2017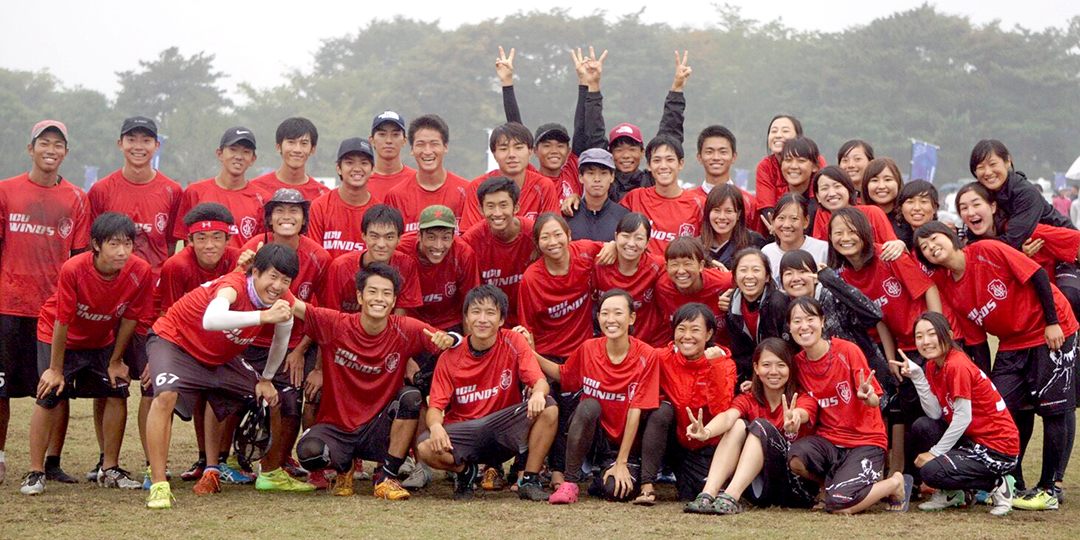 The 28th All Japan University Ultimate Championships Kanto Regional was held from September 5 (Tues.) to September 7 (Thurs.), in Hitachinaka City, Ibaraki. ICU's flying disc club, ICU WINDS, came in fifth place in the men's division (among 33 teams) and 6th in the women's division (among 26 teams). Both teams will participate in the finals to be held on September 23 (Sat.) and 24 (Sun.) in Fuji City, Shizuoka.
ICU WINDS is advancing to the finals in both the men's and women's divisions for the third consecutive year, a great feat never achieved before by any other team.
Comment by ICU WINDS representative of the men's team, Riki Yamato (3rd year student)
We have been training hard for the past year in order to win first place in the Kanto Regional, but to our chagrin, we ended up in the fifth place. However, we have two more weeks until the finals, so we are practicing hard to fight our way to a higher rank in the finals. We appreciate your support!
Comment by ICU WINDS representative of the women's team, Hanae Oda (3rd year studnet)
We were able to earn a place in the finals, which was one of our important objectives. Proceeding to the finals, however, is not our goal. We will focus our minds on winning as many games as possible and achieve the highest rank ever in our history. We'll spend the remaining two weeks preparing for that end. Please support us in the finals too.