NEWS
Message from International Christian University (ICU) , No7
Update: September 7, 2021
This E-Newsletter is mainly for teachers and counselors involved in secondary education, but is open to individuals who wish to subscribe to it.
Please fill in the form below and click on the "Subscribe to this E-Newsletter" button.
Subscribe to this E-Newsletter
---
Message from ICU , No.7(September 7, 2021 ) 
General Education at ICU

Natsumi Ikoma, Associate Dean of the ICU College of Liberal Arts

General Education as the Core of Liberal Arts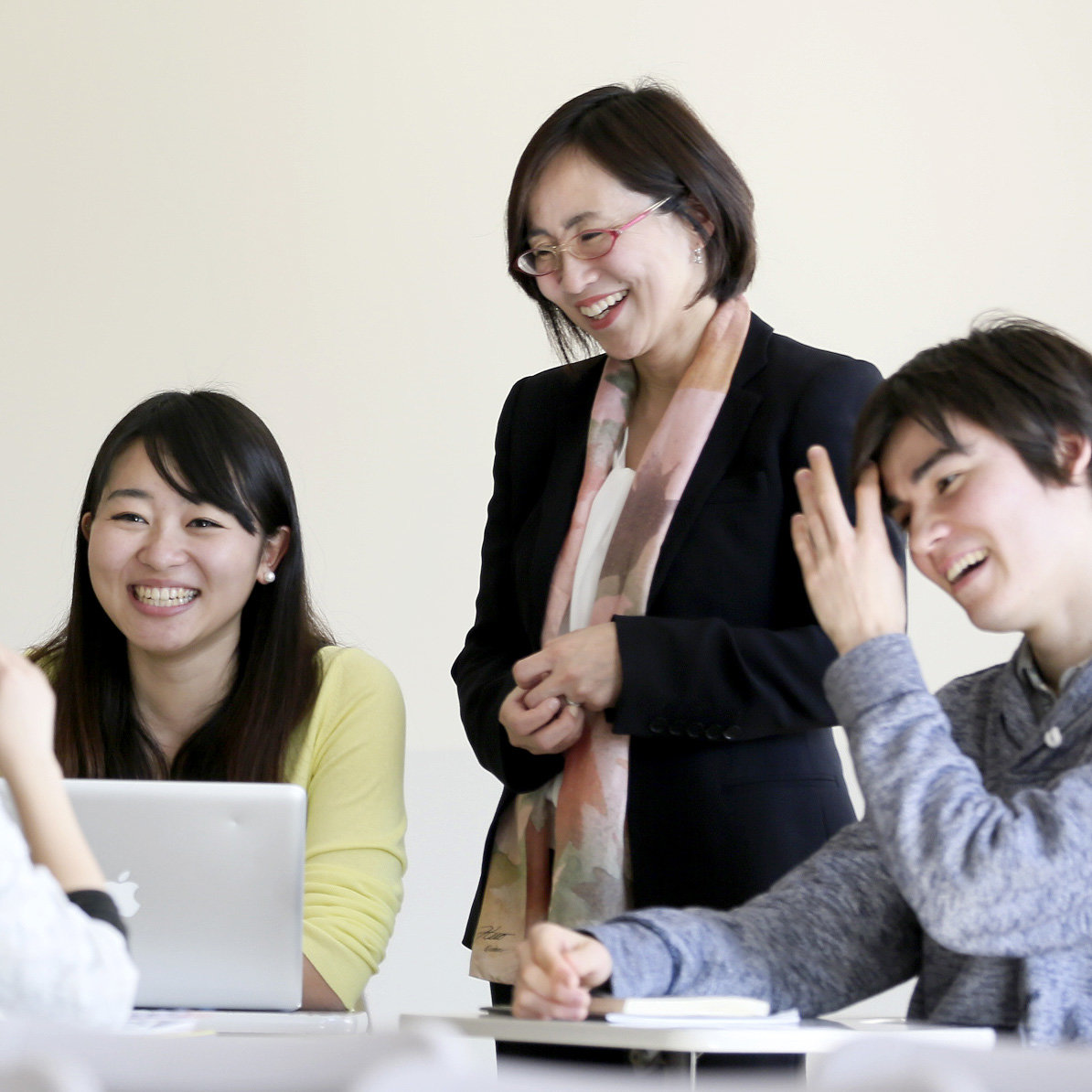 ICU offers all students an education in liberal arts, which cultivates academic knowledge across diverse disciplines, in pursuit of creative thinking and personality development to mature as a person. The purpose of this type of education is not acquiring skills or qualifications, but for the learner to live a good and fruitful life in contributing to society as an active global citizen. Many current problems in society such as racial conflict, poverty, gender discrimination, and those of the environment, are global issues. They have become complex, making it difficult to find solutions from a single academic discipline. For this reason, liberal arts education is invaluable, as it provides multiple approaches transcending fields with diverse perspectives to consider problems comprehensively.
Liberal arts, which nurtures an interdisciplinary approach, may sound familiar as it has been introduced at many universities in recent years. Although it is essentially meant for the whole institution, some have adopted the style for specific departments or divisions. ICU is a rare case that offers an education in the whole college along liberal arts ideals. All our students study bilingually across the arts and sciences, delving deeply into a major after acquiring a wide foundation in a broad range of subjects.
The General Education Program forms the core of liberal arts in acquiring the ability to tackle global problems in modern society. It differs from introductory courses taken before studying specialized subjects. At ICU, General Education courses are a compulsory part of the curriculum, with a designated number of credits required for graduation. Students are recommended to take these courses from their freshman year through the year they graduate. Course content delves deeply into a subject, beyond the rudimentary or introductory level. Freshmen taking these courses see how that field will develop in the future, and seniors connect the content with what they have learned in relation to their research.
"Gen ed" is fun
ICU students speak endearingly of General Education courses as "Gen Ed." They can be about a major1) offered at ICU, an issue in society, or a subject spanning various disciplines. The faculty provide original content for these courses with deviceful material using innovative approaches. Alumni mention that the most impressive courses at ICU were in "Gen ed": the experience is distinctive. To give you an example, we had a course on bicycles, approaching the topic from various perspectives including their history and culture.
My general education course, The World of Literature (Gender and Literature) looks at several stories passed down through generations, comparing the original with adaptations. It observes the historical and ideological background, as well as the social landscape that prompted reimaginations. We use literature and films in class as well as materials from fields such as sociology, history and gender sexuality studies. It is a course in literature, but students are also introduced to other fields. Generally speaking, they tell us that these courses offer more than they expected, satisfying their curiosity and inspiring them to explore further.
ICU emphasizes education in small classes, but the student quota for General Education courses is 150, the largest in our curriculum. This is because they are part of the graduation requirement. But even with many more in the class than usual, we strive to create opportunities for two-way interaction with meticulous attention for the whole class, like we do in all our courses. Discussions and group work make it possible for students with diverse interests to engage in dialogue. Communication with faculty and peers outside of their major broadens students' thinking and perspectives.
Due to the effects of the pandemic, almost all General Education courses are currently offered online.L2) Each faculty in charge offers innovative approaches for an experience on a par with in-person classes. It is an attempt to provide an intellectual encounter with the unknown and the different, online. 。
I would like students who have yet to appreciate the idea of interdisciplinary learning, to take as many General Education courses as they can. At ICU, full-time faculty with a specific specialty teach these courses to offer high quality instruction, in delivering applied and developed content based on their expertise. Taking them offers an amazing intellectual experience in different approaches and perspectives that can be applied to other issues.
"Gen ed" for a better life
Next year, we will introduce new General Education courses in mathematics and data, as part of our attempt to transcend the arts and sciences. Science and arts faculty will team-teach these courses, to elucidate how data and mathematical formulas are used in society today and how they help us. Data is something we see every day, but we need to be literate about them to avoid being manipulated by information. Data literacy is indispensable in modern society, regardless of whether you major in the arts or sciences.
The General Education program at ICU offers perspectives of benefit to students for life, not courses for a particular major. That means you should by all means take them even if you are not interested in the topic, have never studied it or feel it is not your best subject. You will be surprised with the unexpected encounters that could bring about a 180-degree change in the way you see things, or something you will cherish for life.
The education at ICU that offers deep understanding of a major while broadening your perspectives through General Education courses, provides a direction for our alumni engaging with global issues. Their active careers are grounded on the liberal arts education at ICU with the General Education program at its core.
ICU is a single college of liberal arts offering 31 majors in the undergraduate program. Majors include traditional disciplines such as literature, physics, and psychology, as well as areas in problem-solving and region-specific studies such as Peace Studies and American Studies. Students can take courses similar to those offered at other undergraduate programs while systematically delving into a specific field.
Majors: https://www.icu.ac.jp/academics/undergraduate/major/
Four years of learning: https://www.icu.ac.jp/academics/undergraduate/curriculum/


To prevent the spread of COVID-19, classes with more than 60 students are currently offered online.
---
Profile of Professor IKOMA, Natsumi
Professor Ikoma received Ph.D. from Durham University in 2002. She has served as Director of the Center for Gender Studies at ICU and Chair, Dept. of Literary Studies, International Christian University. She specializes in Gender, European Literature, Literature in general, Japanese Literature, and history of thought.
---